2023 Welshie Weekend
The Welshie Weekend was held on the 7th and 8th October 2023 as a celebration to coincide with the centenary of the Welsh Springer Spaniel Club. The concept was to arrange walks and get-togethers of Welsh Springer Spaniels and their owners/other canine friends all around the world.
In the UK our Club directly held events in Newmarket which attracted over 50 dogs and in Cornwall which attracted over 20 dogs. The Welsh Springer Spaniel Club of South Wales held a get-together in Barry and there were other UK walks in Kent, Lancashire and Scotland.
Overseas walks were held in The Netherlands, Germany, Sweden, New Zealand and the USA to name a few. 
This page will be updated with images as an when they are sent in to us. Please email secretary@wssc.org.uk to share your images.
Our Chairman, Sue Connolly was delighted by the response from Welsh Springer owners around the world.
We might be a numerically small vulnerable breed but it is so pleasing to see so many dogs and their owners take part in these celebrations and help raise awareness of our beautiful breed.
Barry (South Wales)
The Welsh Springer Spaniel Club of South Wales hosted a walk and get together in Barry to celebrate the Welshie Weekend. The selection of photographs below (credit to Terry Evans) is only part of the gallery. Please visit the WSSCSW website http://wsscsw.co.uk/ for the full gallery or click here to go directly to it.
West Sussex – 8th October
Lancashire – 7th October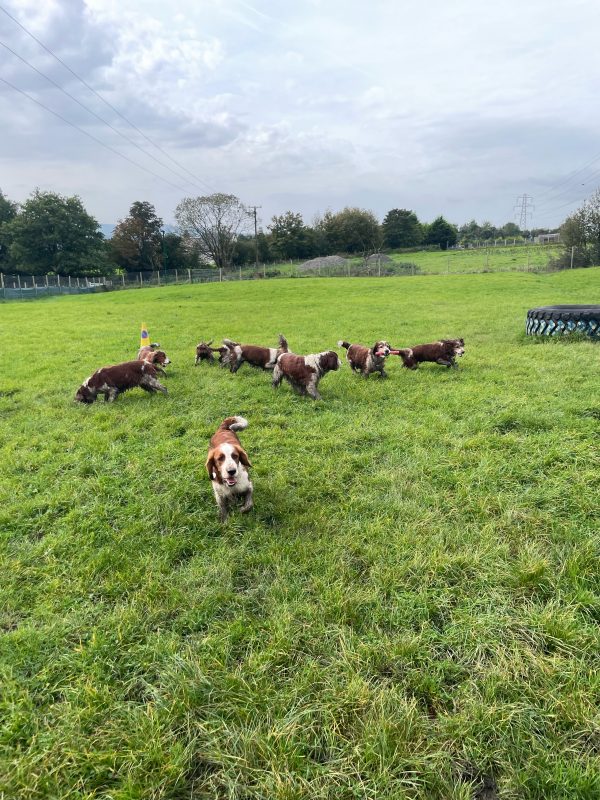 Celebrating Alone
Sometimes it is not possible to get to an organised event so here are some images of Welshies celebrating the Welshie Weekend alone.